Are You Looking For A Pastor?
Is Something Important Happening
In Your Life Right Now?
A Wedding, A Funeral, A Baptism, A Blessing, Or A Need For Spiritual Support
In situations like these, you'd like some help from an experienced Pastor. So, I will tell you something about myself.   Then, if you like, you can give me a call and tell me something about yourself and what you would like help with.  After the conversation you will be able to determine if I'm a good fit for your situation. So here is something about me…
My name is Eric Dawson, Pastor,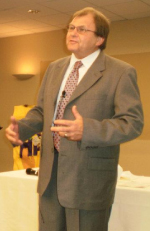 I answered God's call over 30 years ago. Since then I've studied His Word and served people in every walk of life. I continue to study and serve to this day.  In my studies I received 3 Masters Degrees and a Doctorate Degree, each based in Theology and Ministry.
In service, I've ministered and spoken the Gospel to thousands of people in each of the 3 Churches where I was called. I've presided over 500 Weddings, 400 Funerals, and 350 Baptisms.
In each of the Churches I served, I ministered to the people, prepared and delivered sermons, organized teams of worship and ministries, and worked with individuals and family's who's needs were many.
With the Lords help, I have been able to assist hundreds of people, in good times and bad, and I bring all that experience to help you today.
I share this information to help you understand my experience and assist in your decision to call a qualified Pastor for service today.
When The Occasion Arises, You Now Know My Experience Level As A Pastor.
Why Did I Start This Ministry? As I said, I've had 3 Calls as a Pastor in my 30 years of service.  I thought that was enough for one Pastor, so in 2012 I decided to retire.   But, what they didn't tell me in Seminary was… "The Call" never ends.

I got calls from friends and followers. They kept asking what I was going to do next. What that really meant was they wanted to continue to study, worship and stay engaged in their call to discipleship.
So, I came out of retirement and volunteered my efforts to start a uniquely organized congregation called The Gathering For Christ. Then, almost out of necessity, I began to offer these services to even more people through this concept entitled, "Pastor On Call".
Since I worked in 3 Churches as a Pastor for over 30 years, there are probably not too many situations with which I cannot  help.  The Services you may wish to engage me are listed for your convenience on this Site. If you don't find what you're looking for, perhaps a phone call would help. Remember, I am here to serve you.
So what about you? Would you like to give me a call and let me know what you'd like help with today? If so, call me at 630-835-9359 and leave a message, or fill out this Contact Form by clicking here.  I will return your call/email promptly.
Eric Dawson.
Pastor On Call
  Baptism, Baby Dedication, Wedding, Vows Renewal, Commitment Service, Funeral, Memorial Service, Graveside Service, Blessing of Ashes, Pet Blessing, Pet Burial, House Blessing, Business Blessing, Building Dedication,Spiritual Counsel.