Here's More About My Story…
As I strolled through the cafeteria with my usual cheeseburger and fries, I had a strange sensation. Something stopped me. Something pulled on me.  In that moment, everything changed.
It all began as an innocent conversation with some people who had come to visit the College.
They were proclaiming the teaching of Jesus Christ. It didn't make sense, to the young and rowdy rugby player I was at the time, but I was transfixed. It was right there that I knew for the first time, I was here to Serve Our Lord.
The course of my life became very clear.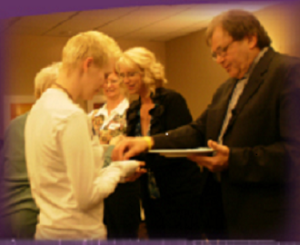 I soon graduated Southern Illinois University and headed to Seminary in Philadelphia, PA and Princeton, NJ where I studied and graduated with a Masters In Divinity and Theology. With this education I began serving my first Call.
My first Call was Associate Pastor at St. Paul's Lutheran Church In Doylestown, PA. This Call lasted 2 full years. Then I received my first full time Call as Pastor of Lutheran Church of the Master in Carol Stream, Illinois.
Over the next 23 years at Church of the Master I attended to my many duties as a Pastor. But, the most rewarding was working with individuals and couples in private counseling and watching the Holy Spirit at work, changing lives.
I grew this Congregation from 145 members to 1,285 over that 23 year period. It was exciting. I was privileged to over see 3 major building projects as we expanded God's Ministry. We started a new preschool and a walk in ministry. We became one of the fastest growing churches in the ELCA.  
What a ride!
When I left that Call I came to Glenview and became Pastor at St Philip Lutheran Church in 2005. Here I was able to help them double their membership and introduced a variety of new ministries. I was also able to help members renew relationships in the community with some solid, feet on the ground, public relations work. We created new services and extended even more ministries into the community. It was a great opportunity and in 2012, I decided to retire.
My retirement didn't last long however. You see, right away a few of my close friends were asking me for counsel and ministry and a variety of services. It was clear there was still a strong need for what I had to offer.  So, I came out of retirement.
I started a completely new kind of Congregation in Carol Stream and decided to make myself available to even more people with the services described on this website, Pastor On Call.
I am a man of God, responsibly serving in our community. I find myself with an abundance of love for the Lord, and…I stand ready to serve Him and you whenever the need arises.
If you are in need of an experienced, understanding, professional to perform Wedding services, proclaim God's eternal life at a loved ones Funeral, or perform a Baptism, you may call on me, your Pastor On Call.
Eric Dawson
Pastor On Call
Here Are The Details Of My Formal Education:
Lutheran Seminary, Philadelphia, PA, Masters Of Divinity
Princeton Seminary, Princeton, NJ, Masters Of Theology
Bethany Seminary, Lombard IL, Doctor Of Ministry
Northern Seminary, Lombard IL, Masters Degree
  Baptism, Baby Dedication, Wedding, Vows Renewal, Commitment Service, Funeral, Memorial Service, Graveside Service, Blessing of Ashes, Pet Blessing, Pet Burial, House Blessing, Business Blessing, Building Dedication,Spiritual Counsel.