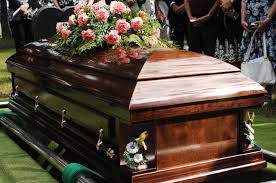 If You Would Like Pastoral Assistance For A Service At The Graveside, You Now Have A Pastor Who Can Help You, A Pastor Who Cares, A Pastor On Call.
My name is Eric Dawson, I am a Pastor with 30 years of experience. Pastor On Call was created to serve all those who need a Professional Pastor to perform a variety of services including a Service at the grave site.
I believe it's important to God that you receive proper, professional support during this time. It's important to all of civilization that we help each other with proper support at a time of loss.
Therefore, if you're in need of a Pastor to perform a Graveside Service for your loved one, I am ready, willing, and able to so so.
A Graveside Service allows family and friends to "finalize" the death of a loved one by placing the body of the deceased in the ground, its final resting place.
A Graveside Service allows family and friends to mark the location where the body is laid to rest so they can visit in the future.
A Graveside Service allows family and friends to remember the fragility of life and how important it is to live life to its fullest with the amount of time given.
What I Can Do For You In A Graveside Service is help outline and read Scripture, offer Prayers, provide a time for Reflection, including the Commendation, and Sending Words.
As always, the importance of God's resurrection power is proclaimed in the name of God as Creator, Redeemer, and the One who Empowers our Lives!
I am truly sorry if you have experienced a loss. My services include helping with the arrangements, the Service itself, and I can even provide a Prayer at the meal. I usually receive $150.00 for providing these services and I would like to hear from you. Call me at 630-835-9359 so I can help you at this time of need.
Eric Dawson
Pastor On Call