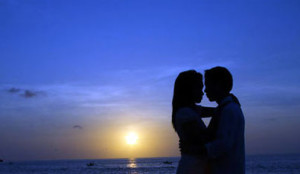 If You Are In A Commitment Relationship, It Can Be Celebrated In A Service Of Commitment.
When you're in love, and committed to your love, you can engage in a public and vocal acknowledgment of this relationship in a Service of Commitment.
This is a special Service I provide for those who are seeking to build a stronger relationship.
The Service Of Commitment provides a visible means of expressing what is hidden in your heart. This Service allows you and your loved one to visibly express your desire to make an even more important commitment sometime in the future.
This Service confirms your commitment to each other and helps build a strong connection that can bring you even closer together, both publicly and privately.
I am ready, willing, and able to provide this Service whether it takes place on the back deck or on the back of a pick-up truck; out in the woods or in the comfort of home. This can be for those who have been together a long time or just dating for a short while, either way this Service of Commitment is an expression of a strong abiding love.
The Service includes a Public Proclamation and Expression of Intention, with Words of Commitment and Words of Prayer. I usually receive $100.00 which includes the initial conversation and preparation, the Service, and I will provide you a Commitment Certificate.  So if you're ready to commit to each other, commit to call me today, at 630-835-9359
Eric Dawson
Pastor On Call