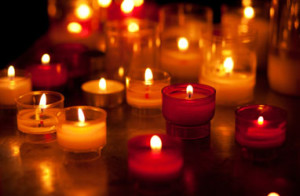 The most important thing right now is to you know that you have access to pastoral assistance, service, and support during this difficult time.
My name is Eric Dawson, I am a Pastor with 30 years of experience. Pastor On Call was created to serve those in need of a Professional Pastor to help memorialize your loved one.
As I say on my page for Funerals, I believe its important to God that you receive the proper professional support, so you can mourn, remember, and celebrate the life of your loved one. In fact, it's important to all of civilization that we help each other especially during these difficult times.
I will be honored to provide my services to help you, your family, and friends to memorialize your loved one with a proper Memorial Service. So, if you are in need of a Pastor to provide a Memorial for your loved one; I am ready, willing and able to assist you.
The Memorial Service, like a Funeral, is a celebration of a life lived and a celebration of a life still to come. So with a proper Memorial Service you have a wonderful opportunity to lift up the uniqueness of human life, especially that of the deceased.
As with a Funeral, the Memorial Service experience provides you time to openly grieve as you acknowledge the life and death of your loved one. Everyone in attendance is able to give and receive the support that is necessary to move forward with life.
This includes remembering the deceased and sharing how the he or she impacted your life and listening to the stories of others. Its during this period of mourning that people engage in the necessary conversations that help deal with the shock and loss of a loved one.
The Memorial Service is a formal ceremony I perform that provides the necessary structure to help ease the pain and reduce the chaos by introducing a renewed sense of hope and purpose to life.
I am truly sorry if you have experienced a loss. I am ready to hear from you if you wish to inquire about Pastoral support and services. Call my phone number, 630-835-9359.
Eric Dawson
Pastor On Call